Newt Gingrich Is A Brand New Man—No, Really, He Is
Why are you laughing? He really means it . . .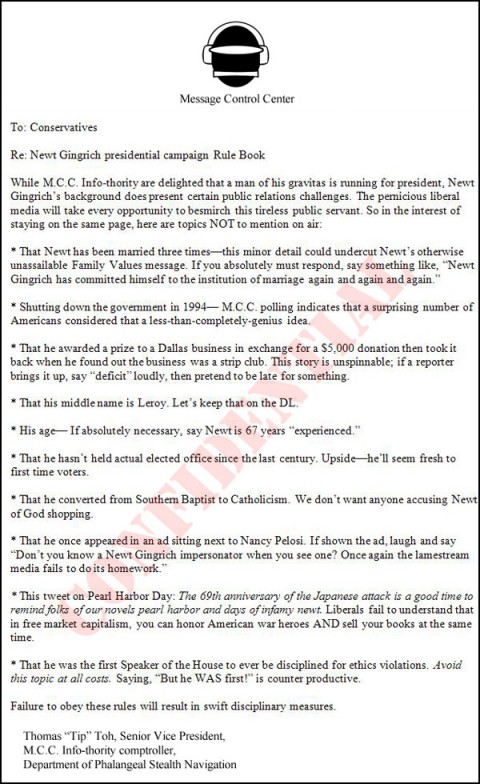 We'd be willing to bet this fake memo of talking points doesn't look much different from the real thing.
Originally submitted by volunteer editor Kitty O. Found on The Maddow Blog. Photo by DonkeyHotey.