MoveOn Members Rally at Louisiana Court House to Call for Medicaid Expansion
MoveOn members joined MoveOn executive director Anna Galland outside the federal courthouse in Baton Rouge yesterday after the hearing on our billboard, which calls out Gov. Jindal for blocking Medicaid for 242,000 Louisianans, to send a clear signal that, whatever the outcome, we're not backing down in our campaign for health care.
The hearing was covered by more than a dozen news outlets, including the Associated Press, the Times-Picayune, CBS, ABC, NBC, FOX, and the Mississippi Business Journal.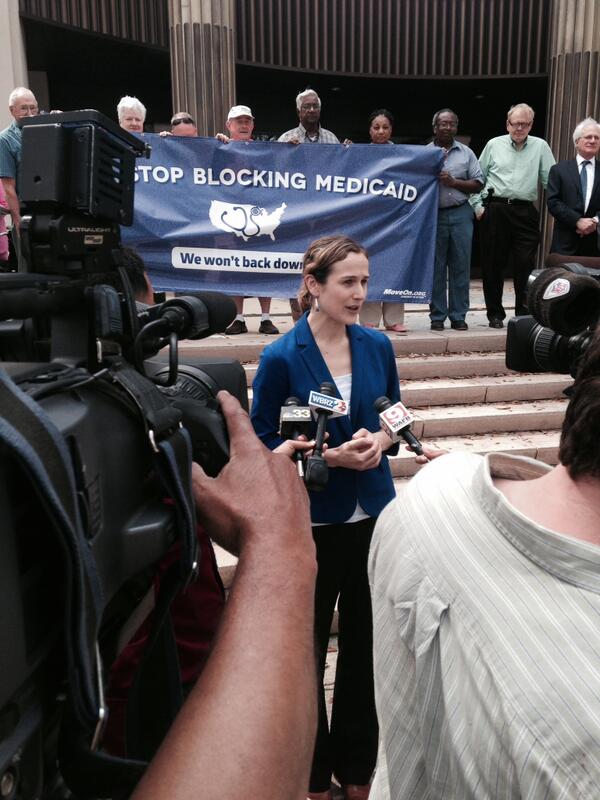 The judge is expected to issue a written decision in the next few days on the billboard criticizing Gov. Jindal.
To find out more about MoveOn's Medicaid campaign, click here.