John Boehner Hopes You Won't Share This Facebook Status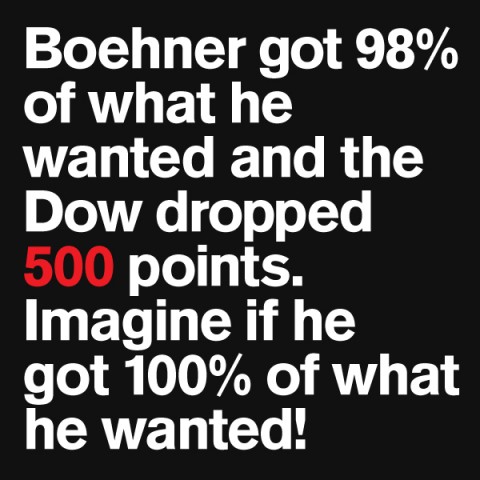 COPY and PASTE the text below when you share this link on Facebook.
Boehner got 98% of what he wanted and the Dow dropped 500 points. Imagine if he got 100% of what he wanted!
Found on imgur. Originally submitted by Brandon W.