How Obamacare is Striking a Blow Against Sexism
Health insurance companies have been charging women an extra $1 billion every year for the exact same coverage as men. And before Obamacare, they could deny you coverage for a host of "preexisting conditions" like having had a C-section: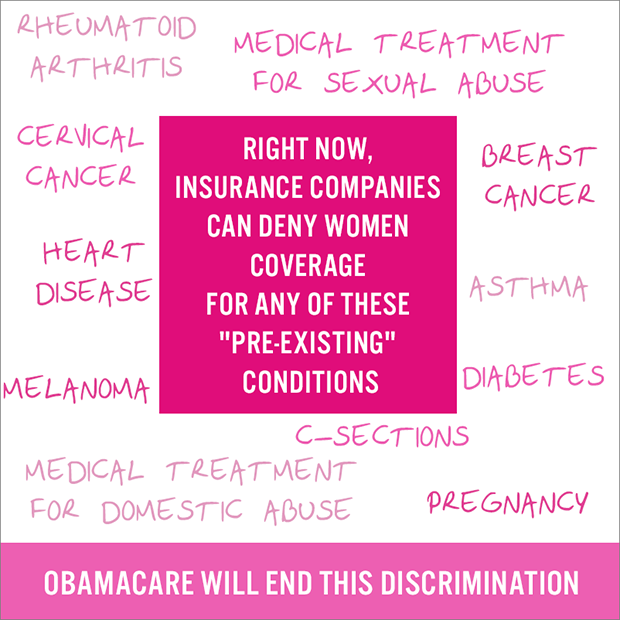 The GOP may have shut down the government, but it can't stop Obamacare — the health insurance exchanges are open! Thanks for making sure we get coverage, President Obama.