Gay Marriage* Explained Through Blueberry Pancakes And A Side Of Bacon
Seriously, we are all people. We all eat breakfast, cry, love, we all get dressed. Let's treat each other with respect and dignity.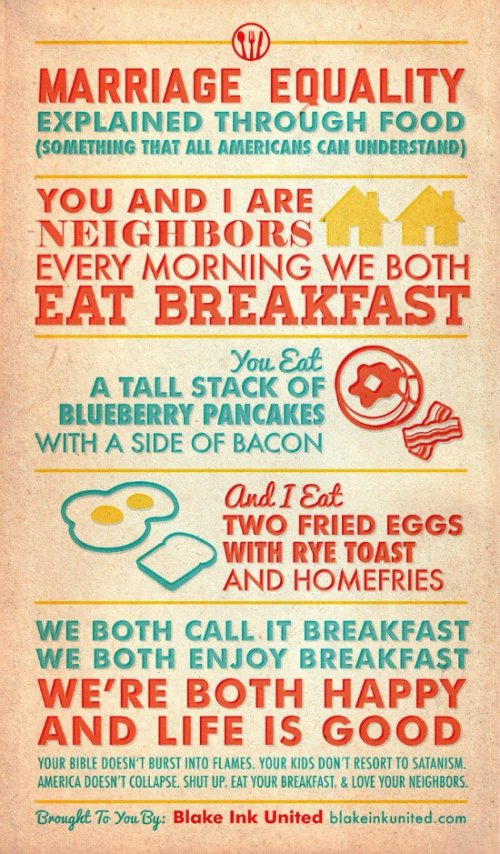 *(A note about the headline: by "gay marriage" we just mean marriage, of course!)
Found on Blake Ink United's Facebook page. Thumbnail image courtesy of Flickr. Originally submitted by volunteer editor Rain L.