Ever Feel Like You Work All The Time But Can't Get Ahead?
These charts prove what you already knew—the trickle down idea has been a big failure, and maybe even an outright lie. The way to prosperity for everyone is by protecting workers' rights and wages, not by giving more freebies to corporations.
For decades they haven't had to:
Pay you proportionally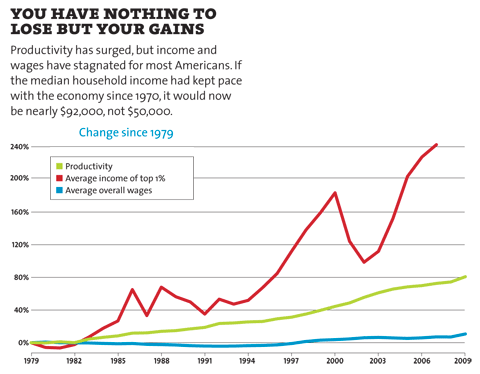 Keep your job in America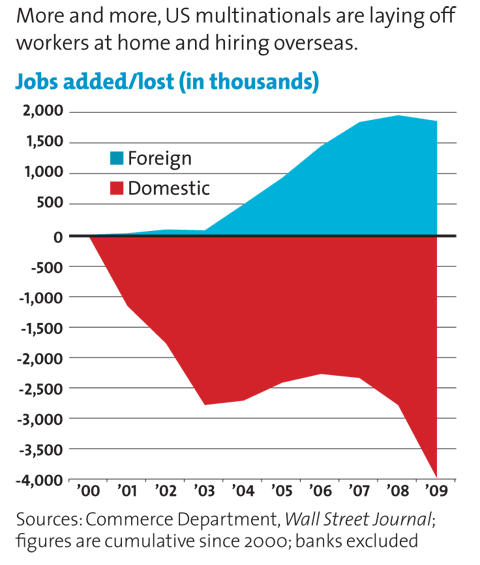 Give you any time off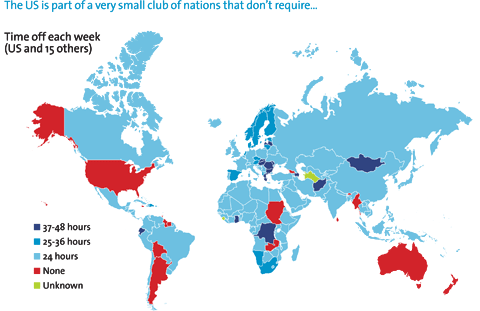 To see all 12 of these great charts, visit Mother Jones.
Originally submitted by John S. Found on MotherJones.com.