OMG Budget Crisis! Because of the Tax Cuts for the Rich!
Why does it seem like there's always enough money to give more tax breaks to the richest people in America, but never enough money to support those who need it most: the unemployed, those struggling to put food on their tables, our children's teachers. Could it be that the two are—gasp!—related?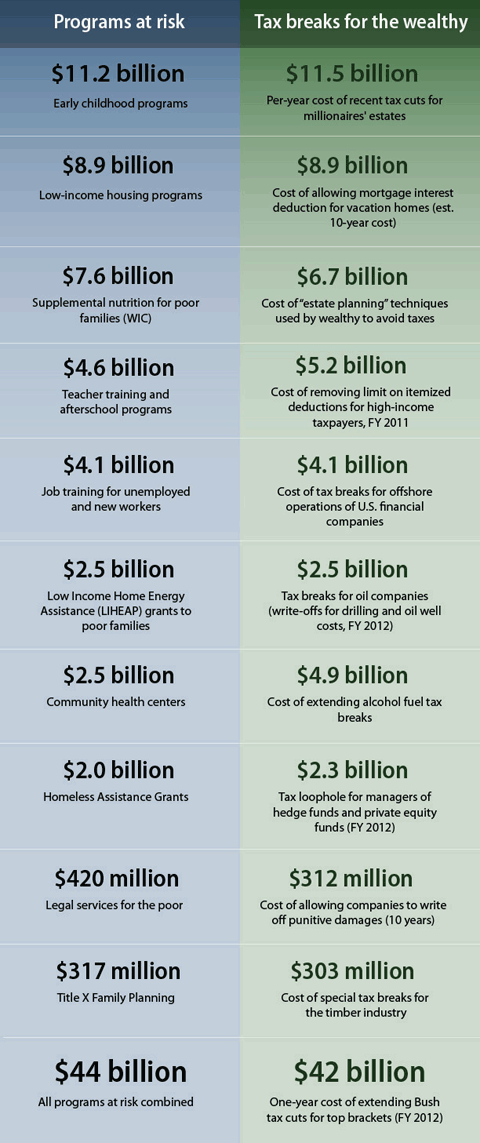 Please post this to Facebook and Twitter and email it to all your friends—it's crucially important to inject some facts into the budget debates going on around the country. For more background information, read the full report from the Center for American Progress, who created this fantastic chart.
Found by Milan on AmericanProgress.org.