Biggest Ever Tea Party Rally Smaller Than Madison Turnout
On Saturday, March 12, police estimated that approximately 100,000 turned out in Madison to protest Gov. Scott Walker's attack on unions. The Madison rally was bigger than the tea party's biggest protest ever on September 12, 2009, which was estimated at 60,000-70,000.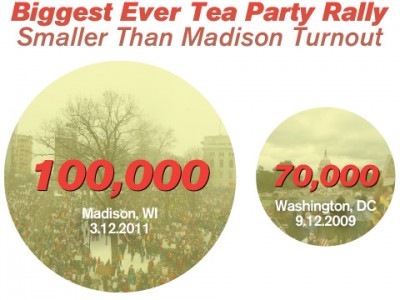 Originally reported by ThinkProgress.org.