America Gives More Vacation Time To Its Workers Than Mexico, Right? RIGHT?
Yikes. This chart shows the minimum # of vacation days mandated by various
governments around the world. Please share if you think it's time we raised awareness and changed this!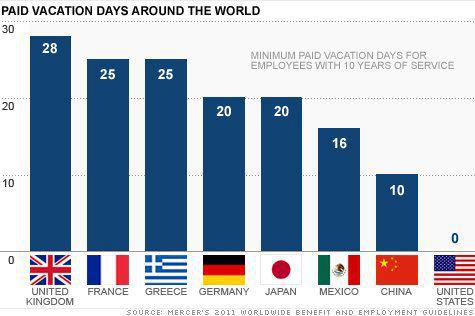 Found on imgur. Originally submitted by volunteer editor Philip P. Share image of construction worker found on the Flickr stream of wools.