Airline Pilots Take Fight To Wall Street
On Tuesday, Continental and United Continental airline pilots marched on Wall Street in unison to protest extremely slow contract negotiations despite merger plans going forward between the two airlines.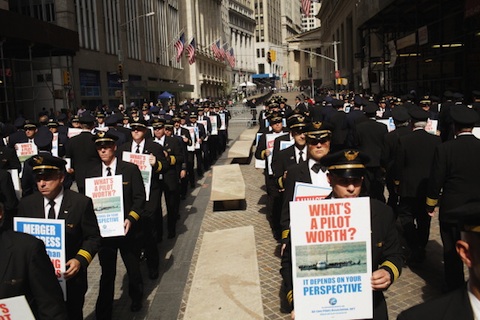 Credit: Getty Images
Found on DailyMail. Originally submitted by Laura D. and Ann B.