99-Year-Old MoveOn Member and Her Community Save Manatees from Rich Developer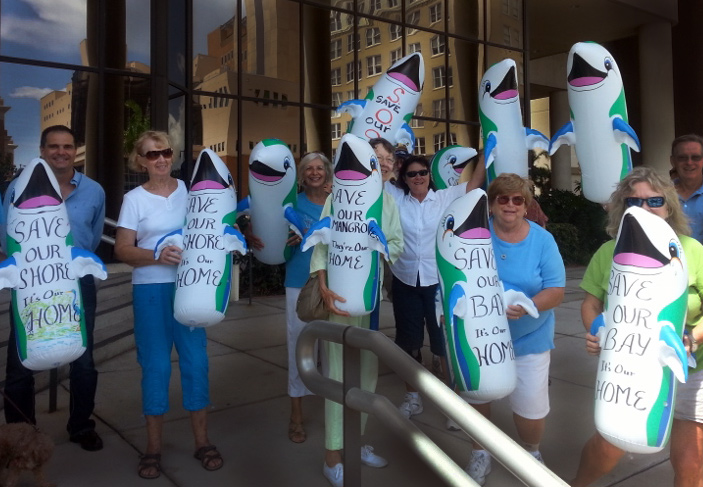 Carlos Beruff usually gets what he wants. The powerful real estate developer planned to destroy a natural waterway in western Florida in favor of a 300-boat luxury marina — killing mangroves and driving away endangered manatees in the process. He never expected to be stopped by 99-year-old Marie Hausman.
It all started when Hausman's grandson Tate and his family went to Manatee County, Florida, to celebrate Marie's birthday. Activism runs in their blood: Marie met her husband while leafleting for pro-worker group the Wobblies in the 1930s. When the family heard about Beruff's plan, they launched a grassroots campaign leveraging Tate's technological savvy and Marie's community ties — a campaign that would successfully stop the marina plan after a marathon 13-hour county commissioners meeting.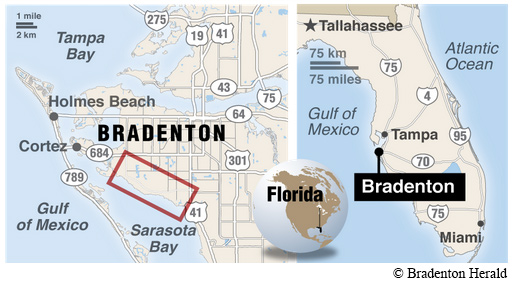 Beruff had recently snapped up 463 acres outside Tampa on Florida's western coast. This area includes Long Bar Pointe, a gorgeous spot that's one of the few undeveloped areas lining Manatee Bay. In a state where real estate developers routinely bully weak local governments into bending what environmental regulations exist, Long Bar Pointe is an increasingly rare patch of nature where dolphins, manatees, seahorses, and fish regularly feed and mate.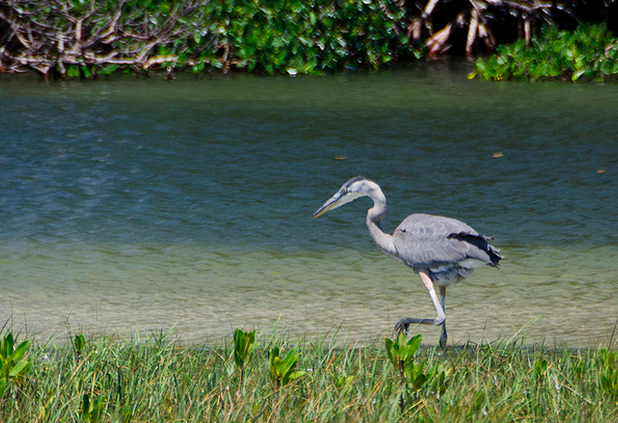 The itty-bitty detail that the marina's creation would destroy mangroves, kill seagrass, and scare off endangered sea life didn't worry Beruff much. Technically, yes, he'd need the board of county commissioners to grant him an exception to the Manatee County Comprehensive Plan protecting the bay. But he'd paved the way by pouring tens of thousands of campaign dollars into the board — pocket change for a man whose company made $42.6 million in 2011.
But the Hausmans were hard at work, focusing their energy on preparing for the commissioners' public meeting on August 6th. "I launched the [MoveOn.org] petition a couple weeks before that meeting," Tate Hausman told MoveOn. "My family also did on-the-ground canvassing with local activists while we were down there. So not only were we collecting signatures online, but we were in the streets, on beaches, and in malls collecting signatures." Five days before the meeting, protesters delivered the first 1,000 of 5,375 signatures, with inflatable dolphins in tow.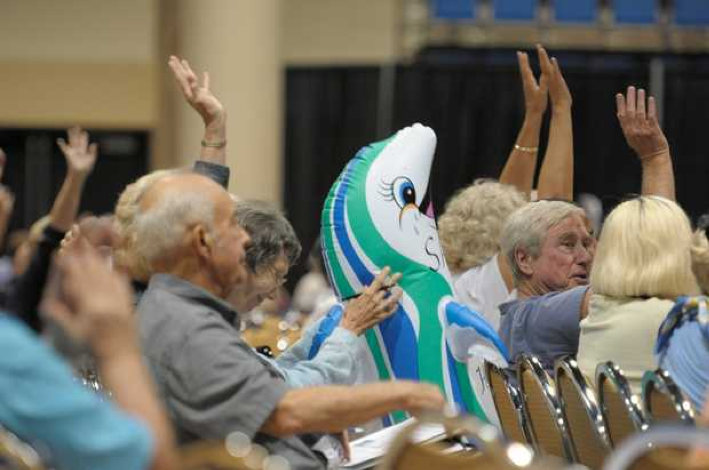 At 1:30 p.m. on August 6, the Bradenton Area Convention Center was packed. County staff made presentations, commissioners fielded questions, and about 100 of the 930 community members in attendance signed up to speak, many wielding more inflatable dolphins to symbolize speaking for voiceless marine life. Community residents–ranging from middle-schoolers to retirees–urged the board to vote against the marina.
In the waning minutes before 2 a.m., the county commissioners unanimously voted to reject the exception for Beruff's plan. "There's almost no denying it was the public and media pressure that made the difference," Hausman says. "All indications were that we were going to lose."
"MoveOn members really came through," he continues. "They signed the petition and passed it around. Then a lot of people attended this incredible meeting, and people donated to pull the petition delivery off. It was local activism at its best: a group of people coming together, driving this thing forward."