3 Astonishing Photos Of Oil-Ravaged Nigeria
Oil should have been a resource that empowered Nigeria. This is what happened instead.
Click images to enlarge.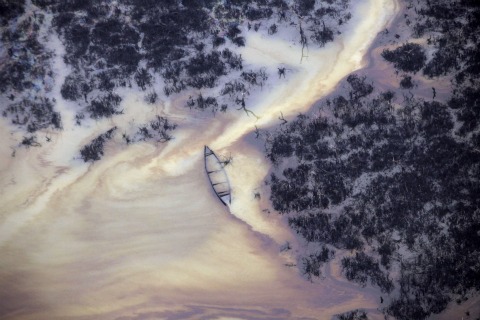 Oil flows past a sunken boat in a creek near an illegal oil refinery in Ogoniland, outside Port Harcourt, in Nigeria's Delta region, on March 24, 2011. AP Photo/Sunday Alamba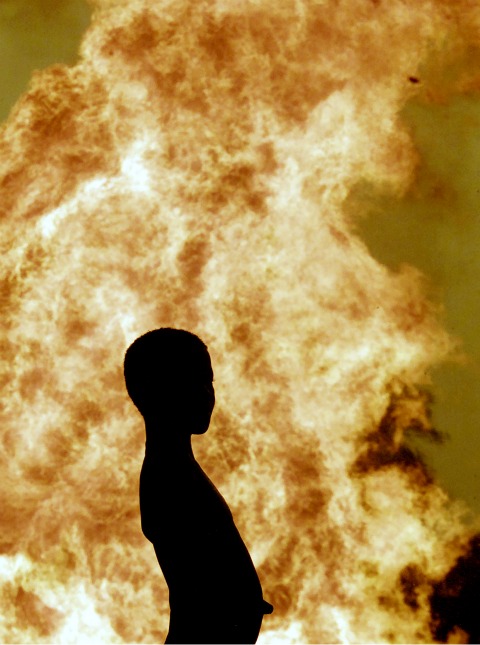 A Nigerian child is silhouetted against a gas flare at Utorogu facility of Royal Dutch Shell in Nigeria's southwest delta, on April 16, 2004. Reuters Photo/George Esiri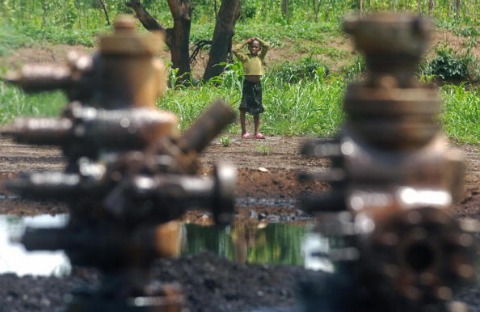 A child looks towards an abandoned oil well head leaking crude oil, on April 11, 2007, in Kegbara Dere, Ogoni Territory. Getty Photo/Lionel Healing
Found on TheAtlantic.com. Originally submitted by Peter K.